Our Chocolate
Pure indulgence to your door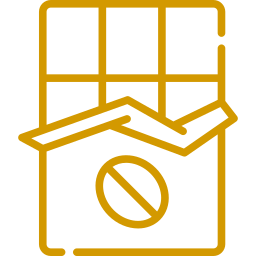 Indulgence delivered on demand
We've used a fine chocolate that creates a drink with stunning flavour and a lush creamy texture that's adored by our team!
Silky smooth & irresistible
BeanBear chocolate
Our hot chocolate is irresistible any time of the day!
With its creamy texture and intense chocolate notes it's sure to satisfy even the most experienced chocoholic taste buds.
How to prepare the perfect hot chocolate

We recommend using around 28g of chocolate powder per standard sized mug (350ml). Add your chocolate powder to the mug and gently add 250ml of hot but not boiling milk (semi skimmed). Keep stirring the chocolate mixture until the chocolate has fully blended.
If you have a coffee machine with a steam wand you can add the same amount of powder (28g) to your milk jug along with 250ml of cold milk. Gently heat and froth the milk and chocolate powder with the steam wand, occasionally stirring the mixture until it reaches a hot but not boiling temperature.
For an even more luxurious treat try adding a scoop of freshly whipped cream and marshmallows.

Storage - Store in the original packaging, in a cool dry place away from strong odours.
Ingredients - Cocoa powder, sugar including Dextrose