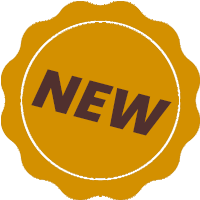 We are delighted to have partnered with Sweetbird to offer their incredible range of syrups which are the perfect pairing for our coffee!
With over 50 delicious syrups to choose from, there's a Sweetbird syrup for every taste and season. From traditional flavours like vanilla, butterscotch and caramel to dessert-inspired confections, you'll be able to experiment with new and exciting flavours! The only problem... choosing which to try first!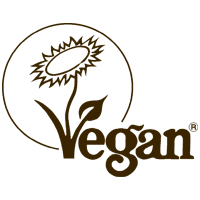 All Sweetbird syrups are approved by The Vegan Society and have been for over ten years. They blend perfectly with lots of milk alternatives.
Free from artificial colours and GMOs
Full of taste and little else, Sweetbird syrups are made from real fruit juices and all natural colourings. They're also free from genetically modified ingredients too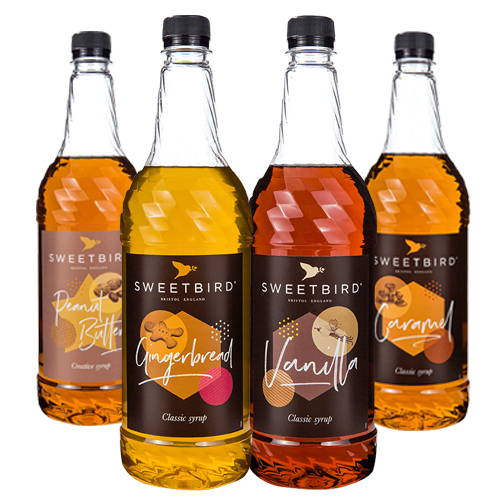 3 for 2 on all Sweetbird
Choose any 3 bottles and you'll get one free
Discount automatically applied during checkout whilst stocks last.

~ Natural Ingredients ~ Natural flavourings ~ Innovative range ~

Sweetbird is all about getting creative with ingredients and flavours then pouring this into everything they do so you can make drinks that look and taste delicious every time. Obsessed with perfection, they travel the globe to spot new trends and continually experiment with ingredients and recipes – using natural ingredients where possible. This helps ensure that the Sweetbird product range not only tastes exceptional but delivers the innovation, versatility and simplicity customers are looking for.